de Ploeg
de Ploeg were innovators in the Good Living Movement back in the 50's, and have been producing high-quality traditionally crafted curtain and upholstery fabric for nearly a century. Based in Helmond in The Netherlands, de Ploeg specialise in woven and printed textiles which are fully coordinated.

Working alongside many well-known designers and furniture manufactures, past projects include Google Amsterdam, United Nations New York, Pullman Hotel Eindhoven and Cafe Royal London.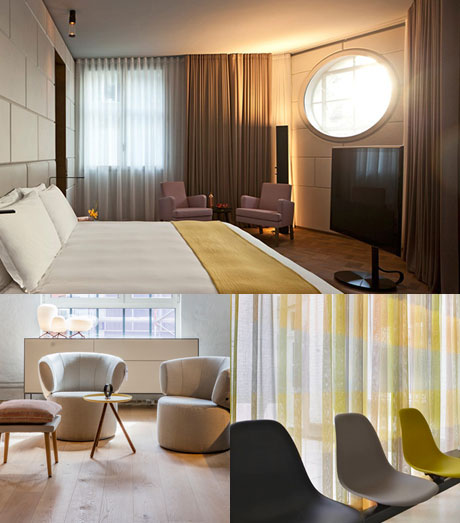 Casalis
Casalis designs and produces contemporary handcrafted carpets, acoustic panel solutions and a range of accessories. Based in Kortrijk in Belgium, Casalis collaborates with established designers to provide functional and artistic products, meeting the highest standards for commercial and residential applications.

Past projects include Aspen Insurance, Amazon, Google, UBM, Microsoft, Schiphol Amsterdam and many hospitality and residential spaces.